Data security above all
By entrusting us with your personal information, you have shown your trust in us and we are committed to ensure that it remains intact. We protect all your personal data and commercial information by applying the relevant provisions of law as well as through long-term, systematic implementation of the latest technical solutions in the scope of information security.
We also have a group of experts in our team who make sure that your personal data is always safe.
In addition, to ensure the highest standards of your personal data protection, we have implemented an information security management system in our Head Office in Poland, which is based on international standards ISO / IEC 27001: 2013.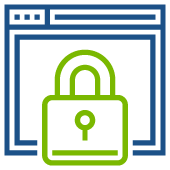 What is GDPR
General Data Protection Regulation, i.e. GDPR is the short title of the legal act, issued by the European Parliament and the Council of the European Union, entering into force on 25 May 2018. Binding universally throughout the territory of the European Union – Regulation No. 679/2016 on the protection of natural persons with regard to the processing of personal data and on the free movement of such data, and repealing Directive 95/46/EC.
GDPR is also a response to the rapid development of information technology systems, such as cloud systems, mobile Internet, mobile applications, etc., which made it necessary to adapt legislation to the rapidly changing reality.
Learn more about GDPR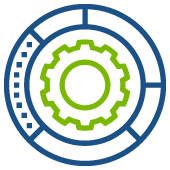 How we process your data?
We become a controller of your personal data when you entrust them to us. This means that we are responsible for using them in a safe manner, in accordance with the agreement and the applicable provisions of law.
Why do we need your consent?
If you give consent to the processing of your personal data, we can provide you with information tailored to your needs, interests and preferences related to our products, inform you about new products in our portfolio and also allow you to use our services.
Learn more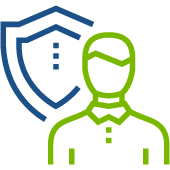 Permissions
By entrusting us with your personal data you can feel safe and comfortable so remember that you still have a number of rights to them.
For example, you can access your data whenever you want, you can update them, reduce the possibility of processing them and even ask us to remove or transfer them to another controller.
Know your rights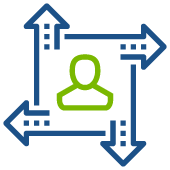 Transfer of data
Given the specific nature of our business, we may transfer your personal data, depending on the circumstances and situations, to the entities processing them on our behalf and for the needs of operations performed for us, i.e. the processors. We may also forward your personal data to other controllers who will process them in their own name, e.g. courier companies. Keep in mind that in such situations your data is still protected, and the transfer itself always takes place in accordance with the applicable provisions of law.
Check to whom we may pass your personal data.
Learn more